1. ARE THE GROUPS NOT TOO BIG?
It is important to consider that the bigger your group is, the less time you will have to actively speak and the less time the teacher will have to address your personal needs. Ideally, the group size should not exceed 5 people and the teacher should balance the attention given to individual students. For online courses, this is even more important. In this case, the groups should be maximum 3-4 people.
2. WILL YOU HAVE ENOUGH ACTIVE SPEAKING TIME?
As one cannot learn how to play an instrument without actually playing it, one can also not learn how to speak a language without actively speaking it. The teacher should always distribute the active speaking time between the participants of the course, so that nobody's active speaking time is neglected. If your teacher does not maintain this balance and students have to fight for the right to speak, please always discuss this point with the teacher and insist on your personal right to speak a fair amount of time during the course.
3. WILL THE COURSE BE ADAPTED TO YOUR INDIVIDUAL NEEDS?
Very often, courses follow a highly rigid structure and do not integrate students' individual needs in class. Normally, there is not enough time for personalized learning, as group sizes are too large. Nevertheless, always express your personal targets and needs for the course and change the teacher or the school if you do not receive personal attention from the teacher.
4. WHAT IS THE QUALIFICATION OF YOUR TEACHER?
It is very often the case that schools hire native speakers with a very broad didactical education, namely a course which was attended for only a couple of months. Unfortunately, most of these teachers do not have direct access to their linguistic system and cannot provide students efficiently with this knowledge. If you would like to increase your chances of getting a high quality course, ensure that your teacher has an university education in linguistics. Teachers who studied languages this way do not struggle with explaining the linguistic system of a certain language to their students without loosing time.
5. HOW LONG WILL IT TAKE TO COMPLETE ONE FULL LEVEL?
A lot of schools subdivided their language courses into 3-4 levels such as A1.1, A1.2, A1.3 etc. This is mostly due to the fact that courses appear cheaper this way and once you start, you stick to your group. Schools with small groups of max. 5 students do not have these subcourses as you learn naturally faster in smaller groups. Of course, the course is more expensive this way but you also learn the language in much more depth.
6. IS THE ONLINE COURSE OF YOUR CHOICE BASED ON FACE-TO-FACE TUTORING?
Nowadays, a lot of platforms exist which offer you access to linguistic material and exercises. They indeed cost a lot less than face-to-face lessons. However, the disadvantage lies in the fact that this kind of learning only fosters passive knowledge. If you only rely on this method, you might understand a lot, accumulate a huge vocabulary but you will not be able to speak. There is no better option than learning active speaking under the supervision of a linguist with a university background.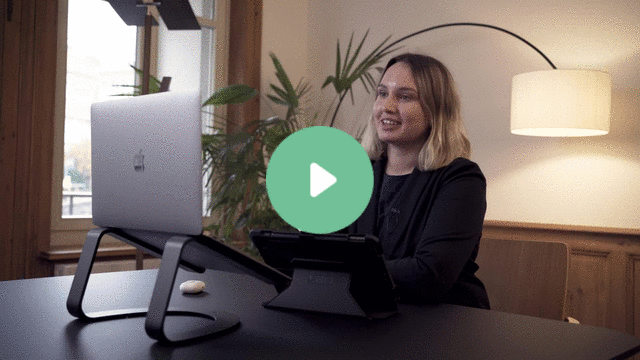 7. CAN YOU CHANGE THE TEACHER IF SOMETHING GOES WRONG?
If you have already enrolled in a course and you do not feel a 100% content, you can simply ask to change your teacher or the group. In a lot of schools, this is everyday business. You are the king of your lesson and you should invest your money in a course which helps you achieve your goals. Do not be afraid to claim your right of getting a service which matches your expectations.